2022 Jeep Grand Wagonner: one big glass roof coming up.
Last Updated: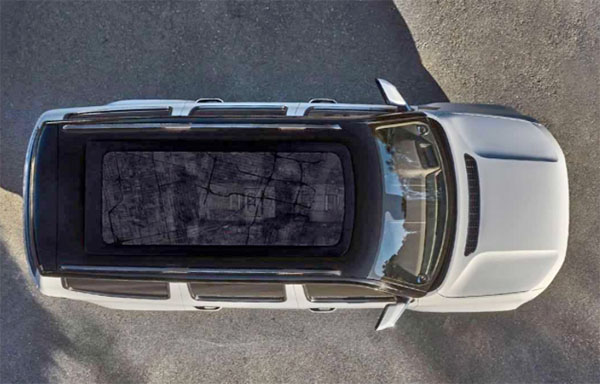 Jeep released more teasers of their all-new Grand Wagoneer, which is finally coming out. Some day…
They have a big "Grand Wagoneer event" next week, but apparently, they will only show a concept version. So basically, that roof might very well not make it to production. Just like Cadillac with the Lyriq, we will have to wait even longer to see the real thing.
Same thing inside. These vents look pretty cool and retro. Even a bit reminiscent of the 1930s and 40s Streamline Modern designs. Which is a great idea.
This will be a giant truck-based SUV. Competing with other giant trucks from GM and Ford. Just like they used to in the '60s and '70s.