2022 Honda Civic Sedan: new illustration
Last Updated: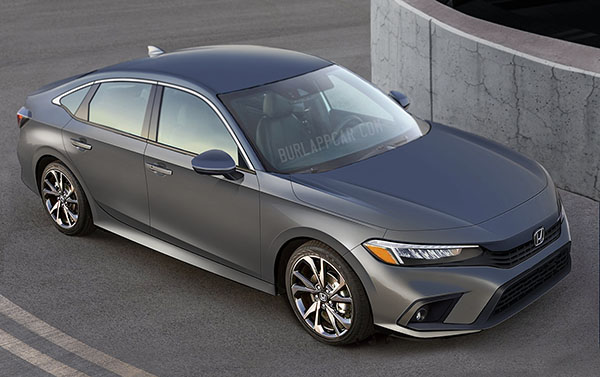 Although this is just an illustration, I think it shows a pretty accurate rendition of what the new Honda Civic sedan for 2022 will look like.
Which is basically: like a small Accord. I think it's a weird move. Since the Civic is a far more popular car than the Accord these days (325 650 Civics sold in 2019 Vs. 267 567 units of the Accord)) I am not sure why Honda would redesign its most popular sedan to look like a less popular model…
At least, in the picture above, it does look quite nice. Although more conservative than the current model. Most other car makers have really tried to make their new compact sedans stand out. Making sure the new models look much better and more modern than the previous generaions.
Not Honda…
Since the next Civic is mostly based on the current platform, it is expected to keep most of its powertrain Which means 1.5 Liter Turbo and CVT. And probably no hybrid since that is a job for the Insight.