2022 Infiniti QX60: first look inside!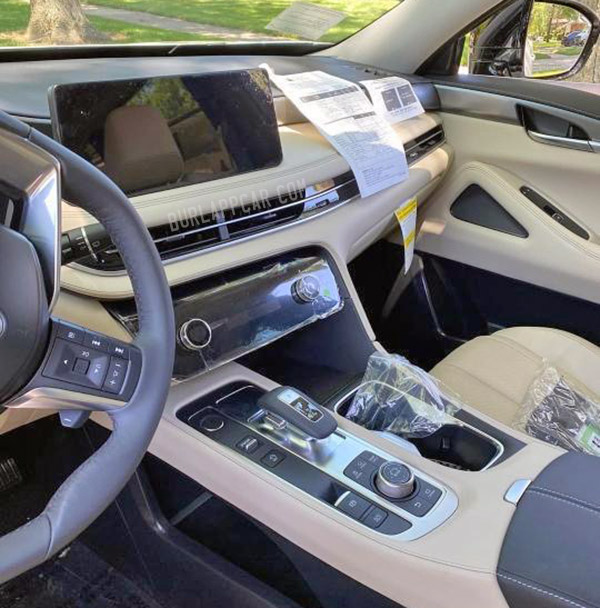 The 'concept' we saw just a few days ago did not display an interior.
But here is the interior of the actual production model. Which seems really nice and a huge improvement over the aging current version.
Again, this is mostly a luxury version of the Pathfinder. (The new Nissan version is also right around the corner). It has a bit of a Lincoln feel to it. I guess because of the vents. And just like in Lincoln SUV,s the screen is just stuck there, with no effort to integrate it to the general interior design at all. Which is too bad.
I guess the main competition for this will be the equally new Acura MDX.
Fight, fight, fight!!