2022 Kia K7: new illustration…
Last Updated: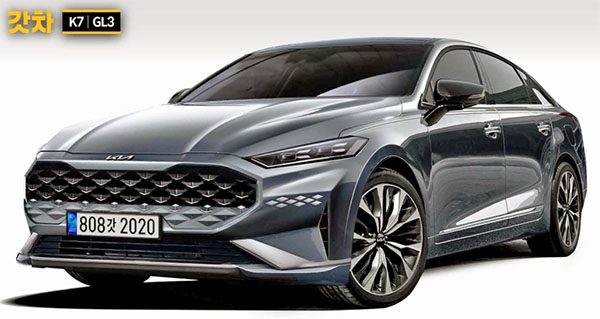 When compared to the spy shot HERE, this new illustration of the 2022 Kia K7 sedan looks quite realistic.
As mentioned before, the K7 will replace the Cadenza in many markets. But I have to say, things start looking a bit weird in Kia's design department… This front end is quite something. And not really in a good way.
We have also seen some disturbing illustrations of the upcoming 2022 Kia Sportage as well. (Although prototypes of that one are still heavily covered, and the actual design is anyone's guess so far)
Not sure the blunt, giant fish mouth on the K7 will turn out to be a hit…
What do you think? is this just a case of "too much"?