2021 Nissan Armada: that "new" center stack…
Last Updated: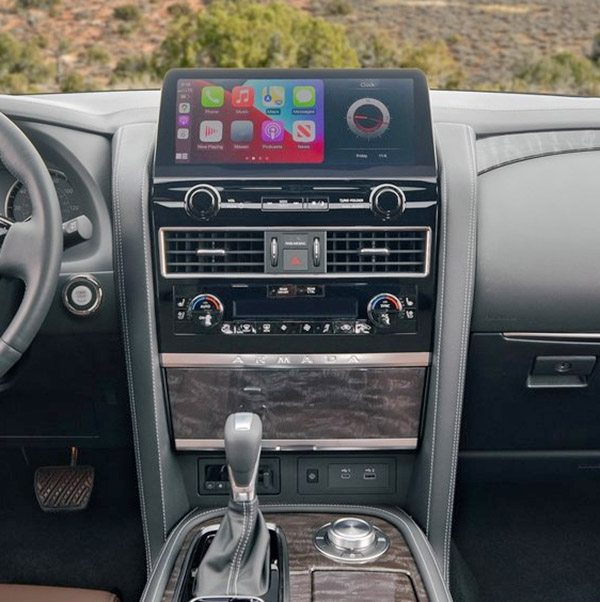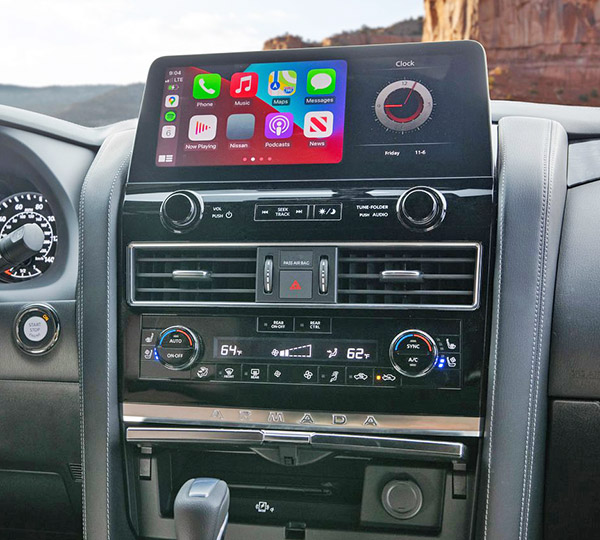 I posted a few pictures of the revised Nissan Armada for 2021 earlier.
But I hadn't noticed how horrible that new central part of the dash actually looks. (pretty much the only new part inside)
Just look at this!
It looks like something out of the '80s. (in a bad way) The vents and the climate controls under it. I haven't seen anything like it in decades! Like someone stuffed a cheap home stereo in there.
And the screen bove is also not a touch screen. For some reason.
After all these years, this is all they could come up with…