2022 Ford Maverick: from the factory floor…
Last Updated: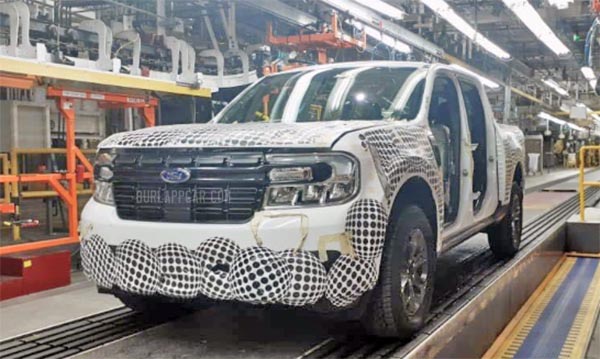 This is our best look so far at Ford's all-new compact puck up.
It will be based on the same platform as the Bronco Sport/Escape and Euro Focus. So it is pretty much a car underneath.
But they did a great job making it look like a truck. It also doesn't look like a pick-up version of the Bronco Sport.
Since it is based on that platform, it is expected to use similar engines as the Bronco Sport. Which means a 1.5 Liter standard with a larger 2.0 Liter as an option. Hybrid and plug-in hybrid versions could come soon after.
In the US, this will mostly compete with the all-new Hyundai Santa Cruz. The Hyundai is expected to have a more car-like design.