2022 Mazda MX-30: coming to the US after all…
Last Updated: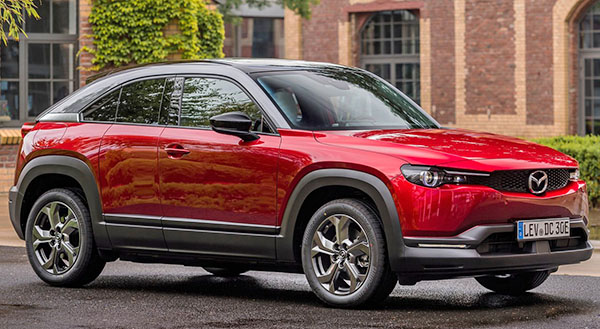 Mazda will offer the new MX-30 in the US.
The new small crossover is sold as an EV in Japan and Europe. With a short range of only around 125 miles.
Mazda had mentioned for the past few years that they were working on a plug-in hybrid system using a rotary engine as a range extender.
We will finally see this in the plug-in version of the MX-30. With the extender, the range is expected to double. If Mazda can figure out how to keep the EV range around 100 miles, this would be quite amazing. And the only plug-in hybrid to do so. Which would give them a huge advantage in the US.
From what the Mazda execs were saying recently, it seems the Plug-in version could be the only one we will be getting here. I think they know a pure EV with only 125 miles of range has very limited appeal here.
I think it's great news. The MC-30 seems cute. With a very nice and practical interior.
No release dates yet…