2022 Mercedes EQA: first official photos…
Last Updated: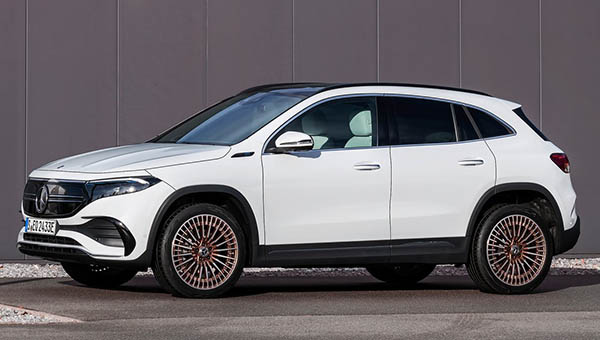 The all-new Mercedes EQA is the brand's most affordable EV. As you can see, it is based on the GLA.
The only visual changes are basically a new grille, lights. And the ugliest gold wheels I have seen in a while. Otherwise, they didn't even bother changing anything inside.
The new EV has a 300 miles range in the European rating. Which probably means around 260 in the US. Basically competitive with cars like the Bolt or Kona EV.
But that might not matter much to us since Mercedes has not mentioned yet if the new EQA will be sold in the US or not…