2022 Mercedes SL: another illustration…
Last Updated: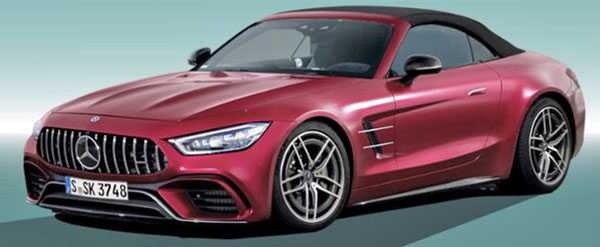 This actually does look pretty close to recent spy shots of the new Mercedes SL.
For some reason, it also looks like "nothing special". (The Mercedes SL used to be so special…)
Maybe we have seen so many spy shots?
Or it is just a derivative design. An amalgam of all current Mercedes design cues?
Who knows…