New KIA EVs: here they are…
Last Updated: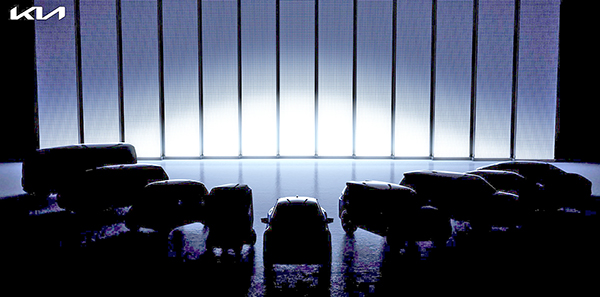 Kia just released these teaser pictures of their upcoming electric models. Names EV1 to EV9 (Is GM OK with that?)
The whole line up is on the top photo. Which includes commercial trucks as well.
The red pic shows the model we have seen many times testing around in multiple spy shots.
Which is Kia's cousin of the Hyundai Ioniq5.
The green one does look a lot like a Soul. Maybe a next-generation EV version.
The yellow ones show a sporty sedan. Which, I guess, would be the equivalent of the upcoming Hyundai Ioniq 6. Preview by a concept last year.
The bottom one is a large SUV.
Again, similar to the upcoming larger Ioniq SUV coming after the Ioniq 5 and 6.
Just like everyone else, Kia/Hyundai is betting on EVs in a big way.
By adding a whole parallel line up of all-new models. For a few years.
Until it all becomes electric…