2022 Chevrolet Bolt EUV: its here…
Last Updated: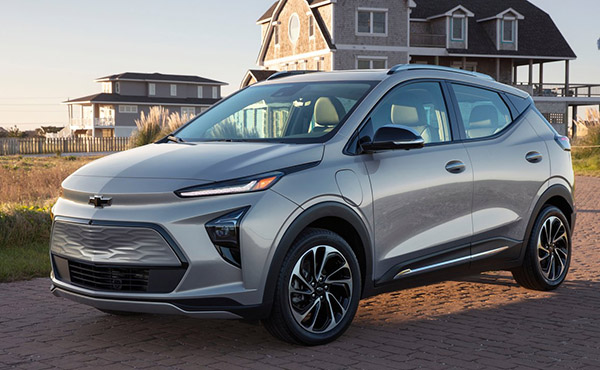 Finally. We get to see the "larger than Bolt Bolt". The one with a stupid name (EUV)
Compared to the "regular" Bolt, it has 3 inches of additional rear legroom. Since the Bolt's rear seat is already quite roomy, this one must be great.
It is about 6 inches longer than the Bolt, and has a slightly smaller EV range, rated at 250 miles.
SuperCruise in an option ( I guess this is the first non-Cadillac GM car to get it). And so is a panoramic sunroof. (Still not available on the regular Bolt)
Best of all, it starts at $34 000 before incentives. A loaded "First edition" model will be available for $43 500. With the sunroof, Super Cruise, unique wheels and other stuff.
This loaded model could actually costs under $33 000 after incentives. Quite a deal.
While longer than the Bolt, the Bolt EUV still seems a bit shorter than the (more expensive) competition. As it is about 10 inches shorter than the VW ID4 and Nissan Ariya.
But it is way less expensive than both.
I think this is really good. A great more from GM. And, for once, smart and aggressive pricing!
Now about that name. Why??? Why not "Bolt X". Or "Bolt L". Or another name altogether?
EUV? Why GM, why???