2022 Chevrolet Bolt: this is it…
Last Updated: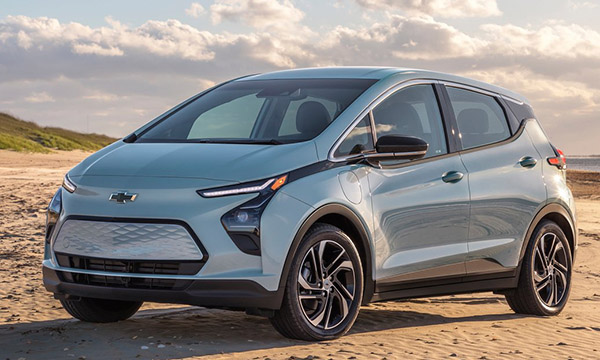 We finally get to see the revised Chevrolet Bolt for 2022. As it was delayed a few months due to the pandemic.
And I do like the update. But I am a fan of the Bolt anyway. After driving it twice. The interior seems much nicer and more upscale. (Although the seat pattern reminds me of the Buick Cascada from a few years ago. Weird…)
Specs aren't very different. It is rated at 259 miles range. And is apparently charging faster now. (100 miles in 30 minutes). And now Chevy says they will "cover standard installation of Level 2 charging capacity for eligible customers".
The best part is the price. Then Bolt now starts at $32 000. And that's before incentives! This could actually be a $22 000 Electric car with a 259 miles range.
Which is pretty amazing….