2022 Honda HR-V: already more pix…
Last Updated: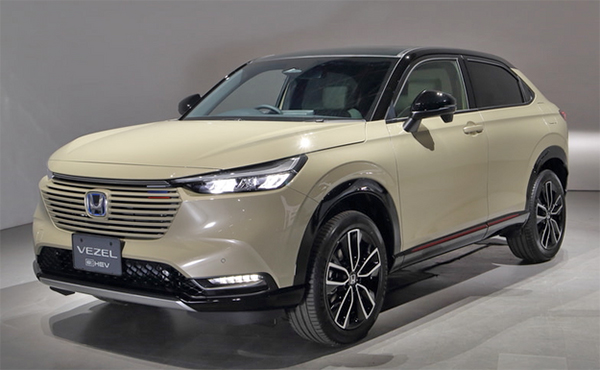 Here are more pix of the all-new 2022 Honda HR-V. Live! (from somewhere)
They picked some weird color. Not really beige, not really yellow. Why not. At least it's kinda new.
I like the 2 tone interior. The "less leather" trend is great. But that dashboard seems awfully busy. At least from that angle. I mean, stuff everywhere. Plus that red console trim is pretty horrible. I guess it's supposed to match the red line outside (that's code for "sporty").
Not really sold on this yet. To me, simpler is better. But the exterior, although simpler and cleaner, seems to be another amalgam of things we have seen everywhere before. And that busy dash…
I don't know…