2022 Kia K8: a look inside…
Last Updated: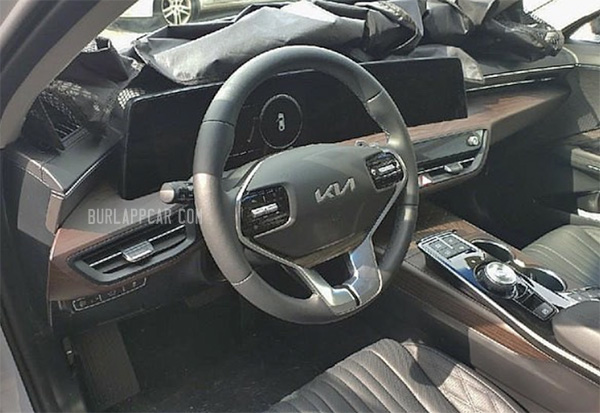 Here are a few new pictures of the 2022 Kia K8 interior.
And just like the exterior looks both impressive and weird, the interior gives me the same feeling.
I am sure it will be quite impressive in real life. But it's also pretty weird and busy.
There is a lot going on on that center console…
The super widescreen enclosure is quite nice and simple. (although not unique)
But the sheer amount of wood rim anywhere could end up being quite tacky. As it usually is. Almost reminiscent of "American Luxury" from the 1970s…
At least they are trying. And it's not yet another SUV…