Mystery car driving around: new Acura Integra?????
Last Updated: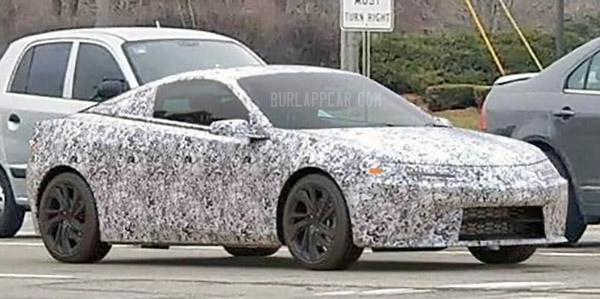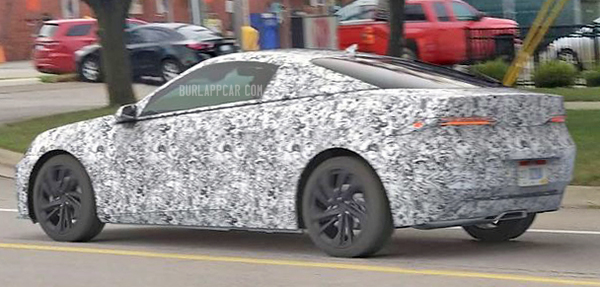 That is quite a puzzler… It looks like these pix were taken in the US or Canada. From the cars and trucks in the BG.
But I haven't heard of any new coupe coming from anyone. And this thing looks almost ready to go. Like if it was going to be unveiled in a few weeks or months.
The only 2 things I can think of are Celica and Integra.
Toyota has mentioned a while ago they were looking into adding more sports cars in the future. So who knows, maybe they are working on a new Celica after all.
And Acura has also mentioned they would add new models. They really need something smaller and cheaper than the RDX. But a small coupe?
It seems to be against anything their dealers are demanding these days Which is just "more SUVS. Smaller, bigger. But only SUVs".
Basing a new Intergra on the 2022 Civic would be a really cool idea. Which would also basically replace the dead Civic Coupe. But they killed it because of poor sales in the 1st place.
Not sure a more expensive version would be more popular.
I would personally love to see a new Integra with maybe the Insight hybrid powertrain. A 50MPG sporty affordable coupe would be great. If they can convince people buy coupes again.
And, it would HAVE to be called Integra. No other name would do. Not even RSX!
The weirdest part of all this is how close the spy shots above are to these illustrations.
I remember seeing them before. Some designer tried to imagine what a new Integra would look like.
Amazing how close these are to the prototype. I mean, the rear lights. Rear hatch window shape.
(These are from Jordan Rubinstein-Towler. And they actually look really cool)
How is that possible???
I am beginning to think time travel might be the only logical explanation here (It usually is)
This illustrator just came back from a few years ahead and published some designs of "what a new Integra could look like". Only after seeing the real thing.
Like if I came back in 1999 and drew a Pontiac Aztec for a magazine. Who would have believed me?!
That must be it…