2022 BMW i4 teaser: the electric 4 series…
Last Updated: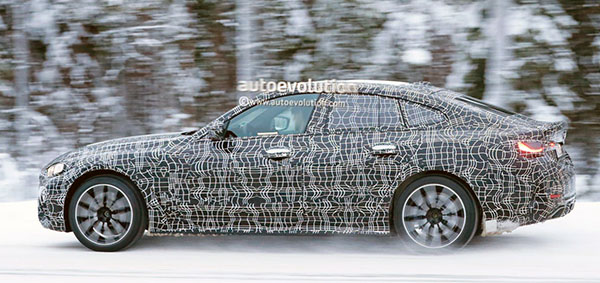 While BMW's new iX EV has its own design, it looks like the new i4 EV sedan (top) will be an electrified version of the upcoming 4 Series Gran Coupe. (bottom)
Considering how horrible the iX looks, it might actually not be such a bad idea. At least, the 4 doors 4 series is a decent-looking car. Adding a few goofy "EV looking" bits (like wheels, weirdo grille, and some blue trim here and there) might not ruin it completely.
I had such hope for BMW's i series a few years ago. The i3 and i8 models still look futuristic today. And were such a welcome departure from the stale BMW styling.
Now it seems their EVs will either look nightmarish, like the iX or pretty much the same as their other cars…