2022 Honda Civic sedan: base model pic and engine info…
Last Updated: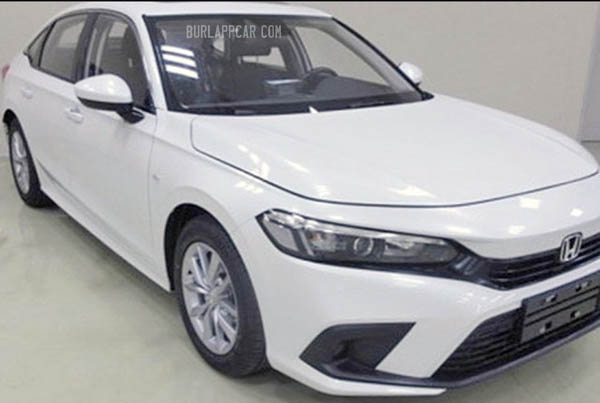 This is a picture of the all-new 2022 Honda Civic sedan base model. Usually called LX in the US.
As for engines, apparently, Honda will offer the same choice as the current generation. Which is a 2.0 Liter for the cheapest versions. With a 1.5 Liter Turbo starting with the EX. The current 1.5 Liter Turbo is rated at 174HP. While the 2022 model could see a bump to 182HP.
And the CVT will be the only transmission available. Although the manual could return with the Si version later. And of course the Type R.
I know people love to hate the CVT. But in my experience, it was just fine in the Civic Touring Coupe I drove a while ago… (HERE). And it is basically what many compact sedans come with in the US (Nissan Sentra, Toyota Corolla, etc…)
What actually worries me more about the next Civic, besides the grim design, is that hood cut. Especially on the white cars, I have been posting. It just looks open all the time. People love to criticize Tesla for panel gaps, but this is worse than I have seen on any Tesla. Or is it just a pre-production problem?
I think inside and out, the current model looks much better. It has its own personality. Doesn't try to look like the Accord. Inside, the screen is very well integrated into the design (Unlike the stupid cheap-looking tablet you can already see o the pic above) Plus: deals! Now that a new one is on its way.
If I was in the market for a Civic sedan, from what I have seen so far, I would just get the current model.