2022 Hyunda Staria: more pictures…
Last Updated: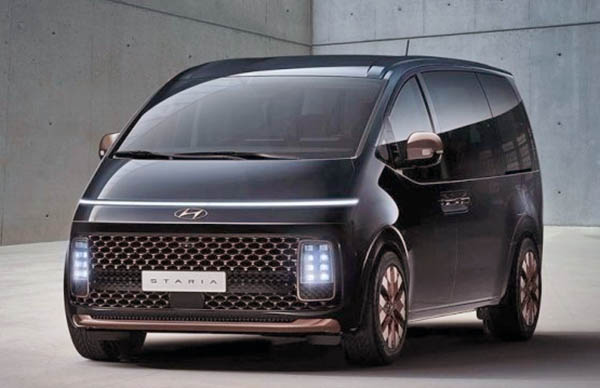 These are still computer-generated pictures of the new 20220 Hyundai Staria. But they look great.
I am really looking forward to seeing the real thing in actual photos. But so far, the futuristic vibe is there, in a big way.
A huge improvement over the competition like the Mercedes Metris. Or anything from Ford or Fiat/Ram.
I'm sure most plastics are pretty hard. And things might not feel as good as they look. Which is fine for what it is. A commercial van available in multiple configurations.
It seems you could turn this into anything you want. And still have a great, super modern vehicle to drive around. (I can't wait to see a camping van version of this…)
The version pictured here is the "Staria Premium" (the black one with lounge seats). Available with 7 or 9 seats.
The bottom pic (and the silver one) shows the 11 passenger version.
Too bad this isn't, so far, planned for US sales.