2022 Toyota Land Cruiser: Vs. the 2021 model.
Last Updated: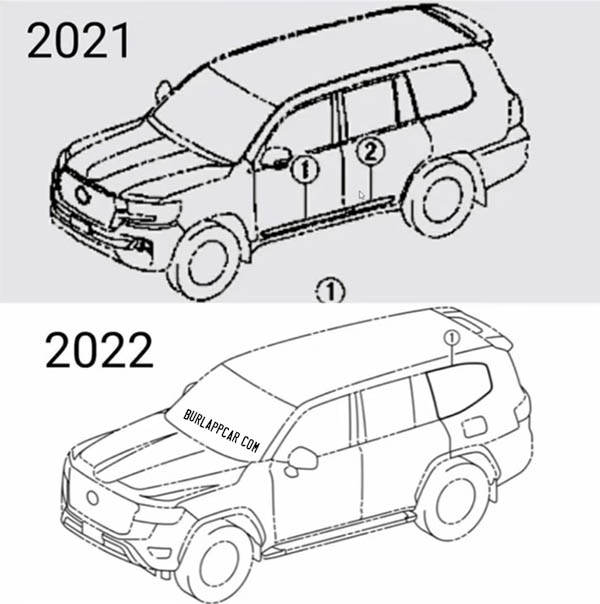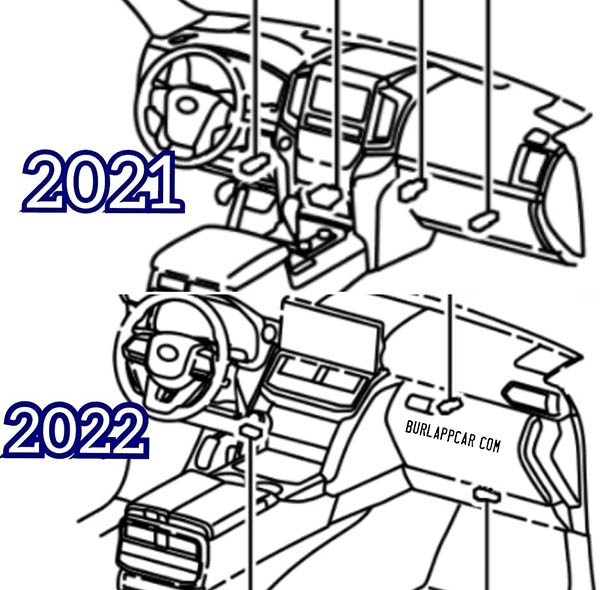 Just a few small bits about the new Toyota Land Cruiser for 2022. Compared to the current model.
The top pic shows a really rough illustration of the new model's shape. Which is actually pretty generic. And could really be from anyone, anywhere.
The new interior shows a big wide tablet sticking out. Looking quite similar to the setup uses in the new Toyota Venza. With zero effort to integrate the screen into the rest of the interior design.
Apparently, this won't matter much to us since Toyota will not be selling the next land Cruiser in the US. For some odd reason. Unless they send it to us as the 2022/23 Lexus GX?