GreatWall Lighning Cat: new Chinese
Last Updated: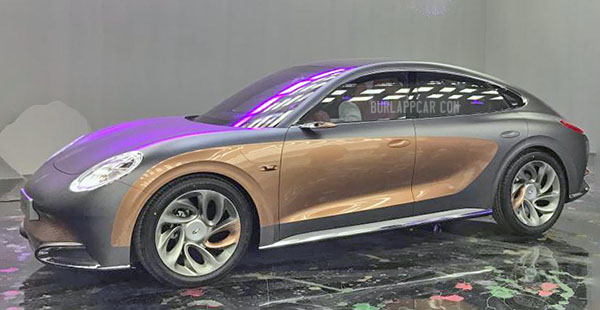 That's right… This car is from GreatWall, a Chinese manufacturer. Mostly known for many years for producing various copies of foreign designs. Now they are introducing a new series of models called "cat".And this is the "Lightning Cat" one.
No specs yet, but GreatWall is claiming their new EVs will get a range of almost 500 miles (sure they will…)
Besides the weirdo 2 tone paint treatment, I think the design is actually quite nice. Of course, this is an obvious Porsche copy. With some Hyundai Prophecy Concept thrown in.
They will also unveil an even more obvious copy of the VW Beetle, as a 4 door EV. (more on that one very soon)