2022 BMW 4 series Gran Coupe: Vs. the i4…
Last Updated: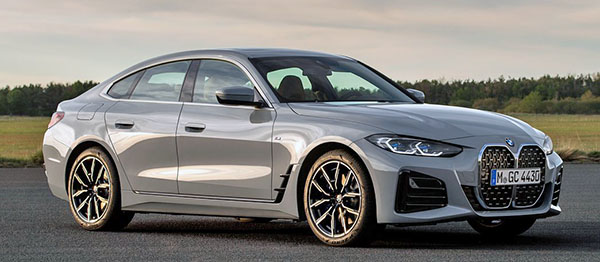 Just when I thought the 4 Series Gran Coupe was actually being replaced by the new i4, BMW shows us the new generation.
Which makes it even more obvious that the new i4 EV is just an electric version of the Gran Coupe.
In these photos, you can tell both cars are almost exactly the same visually.
For some odd reason, BMW chose to really mess up the Gran Coupe design. The regular 4 series and the i4 are actually cleaner.
Just look at the crappy-looking black plastic trim all over the rear bumper! What the hell is that???
This is Subaru level of bad! Why???
It looks like BMW just cannot help it these days. They have to fuck things up somehow…