2022/23 VW ID5: new spy shot of the ID4 "coupe"…
Last Updated: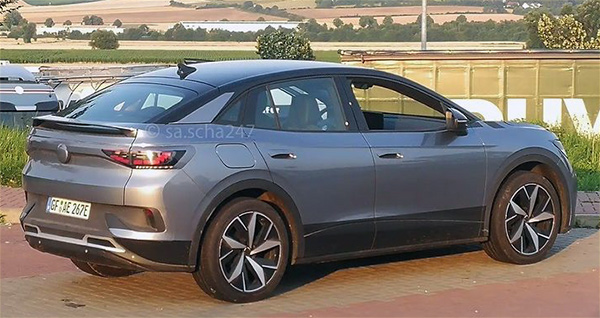 Of course, the all-new VW ID4 will be getting a "coupe" version. Called the ID5.
The usual recipe. A lower roofline, less room, smaller cargo area for more money.
Although I think this looks pretty decent, I hear it is not scheduled to be sold in the US. At least so far. I bet it also depends on how popular the ID4 is over here.