2022 Jeep Commander: more photos…
Last Updated: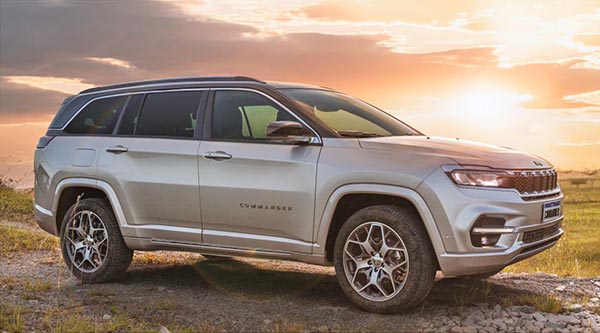 If for some reason, you are in love with this, you can start crying now. Because the new 2022 Jeep Commander is for South American markets only.
As mentioned earlier, it is basically a 7 seater version of the Jeep Compass. It is about 6 inches longer and a little bit wider too.
Although, these extra seats look like a nightmare place to be. Except if you are by law required to travel in a car seat.
As the floor seems so high your knees would be fighting with your chin for precious space.
I am also not crazy about that chrome design on the D pillar. It looks similar to the new Grand Cherokee. It feels a bit gimmicky to me. I like the design of the Grand Cherokee L much better.