2022 Chevrolet Silverado: better interior pix…
Last Updated: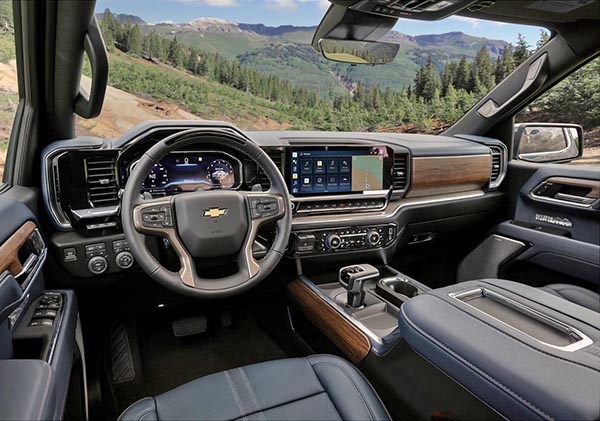 2022 should be a good year for the Silverado. The redesigned interior looks great. Even in the more basic model pictured in the 3rd photo.
Also, unlike previously mentioned, the column shifter is not dead. This is actually a good move since some people still like it.
The wood trim on the High Country version looks really good. But so do the other versions pictured here. This is a huge improvement from 2021. And that interior is now much nicer than the Tahoe/Suburban…
Other changes include the new SuperCruise option.
More power for the 2.7 Liter engine. Which is now the standard engine.
Otherwise, this is basically the same truck. (now with a great interior). Which, I guess is what truck buyers want.