2022 Chevrolet Silverado: that mid-cycle refresh…
Last Updated: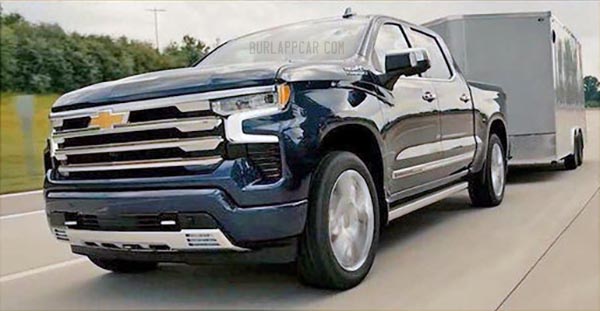 GM has been talking about a revised Silverado almost since the day it came out.
The current generation was immediately criticized for being too much like the previous version. And it was. To me, every time I drive one of these, I am surprised how much they are the same…
I haven't driven the Ram truck, but apparently, the Chevy was far behind. ( I did drive the Ford and never found there was a huge improvement over the Silverado)
For 2020, the Chevrolet gets an all-new front end. As you can see above (the current model at the bottom), the changes are not drastic at all.
Quite a different story inside. Where the interior has been completely redesigned. There seems to be a huge leap in design and quality, at least from these early blurry pictures.
The cheap interior was the main criticism of the current generation.
This seems to solve almost everything. I really like the integration of the new screen into the dashboard design. The whole dashboard seems to flow better in a pleasant horizontal shape. No obnoxious and overly aggressive center console with a giant vertical screen here.
And finally, it looks like the column shifter is dead. (At least on the fancy version pictured here)
I think the interior even looks better than the Tahoe/Yukon.
This is a great move for GM. And will probably be a very successful one as well. Unfortunately, the production of the great 3.0 Liter Diesel is currently on hold. And the chip shortage seems to be hitting the production of these trucks pretty hard right now…