2022 Honda Passport: new illustration…
Last Updated: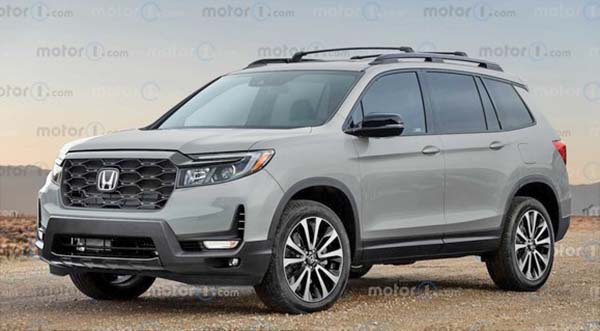 This wasn't hard to guess. We have seen the spy shot (HERE) of the revised Honda Passport for 2022.
And basically, it is the good old Passport with a Ridgeline front end. So here it is. I really don't think the new front end does anything to help the Passport. The rest of the car now doesn't go with that big grille at all. It's all just too plasticky and borderline vulgar.
On top of that, the Passport will probably look really old next to the all-new 2023 Honda Pilot we will be seeing in just a few months. I am not predicting a much better 2022 year for the Passport than the 30 000 they sold in 2020…