2022 Honda Passport : new Trailsport version…
Last Updated: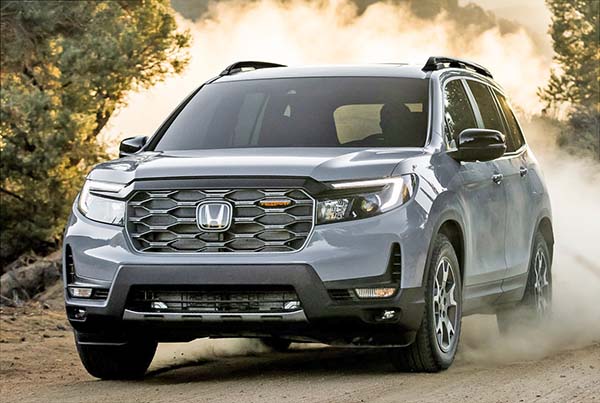 For 2022, the Honda Passport gains a new more macho version called Trailsport.
It has slightly wider tracks, a specific grille (All 2022 Passport models get a redesigned grille), and unique wheels.
While the new grille looks almost exactly like the one introduced last year on the Honda Ridgeline, at least they left out the horrific gold wheels. (Although an HPD package is also available, and that might include the Ridgeline wheels…)
No pix of the interior yet but just like the Ridgeline, it should be pretty much the same as before.
I think the 2022 Passport doesn't look that bad with the Ridgeline grille after all. Except that now, the wimpy-looking rear end really looks out of place.
This just needs a total makeover with a better, more "off-road looking" design. Like Ford did with the Bronco Sport.
An all-new Pilot is coming out next year, which means the Passport will have to soldier on with the current design for at least another couple of years.
Good luck…