2023 Acura Integra: new teaser…
Last Updated: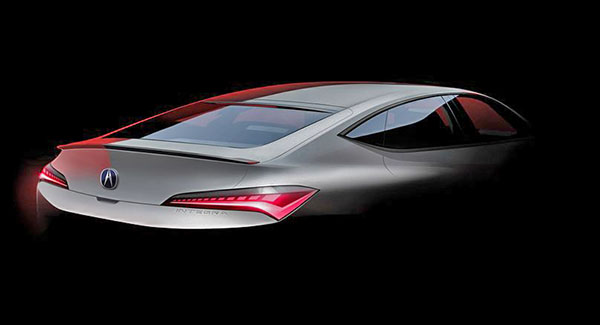 Acura has just released a second official teaser of the all-new 2023 Acura Integra.
As you can see, it is obviously a 4 door hatchback.
"Just like the original Integra, which helped launch the Acura brand in 1986, the fifth-generation Integra will be a premium sport compact with striking five-door design".
These are the official words from Acura.
I think this looks great so far. We saw the front end before (
HERE
), but the rest of the car is much more original. I also hope the car pictured above is not just a concept ( I can't see any door handles…)
Being described as a compact, it pretty much has to be based on the new 2022 Civic. But so far, it looks 100% different. And 1000% better!