2023 Lincoln Zephyr: same as the concept…
Last Updated: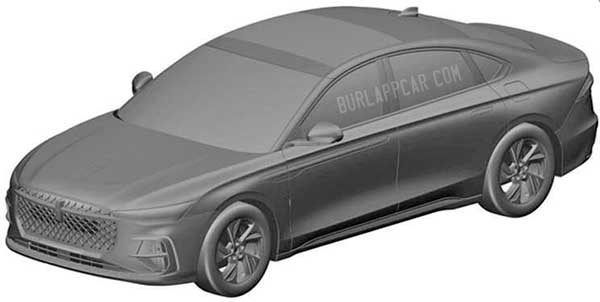 It's always good to see a production design staying really close to its "concept" preview. It looks like it will be the case with the upcoming Lincoln Zephyr.
We saw the concept last April, and now these patent drawings for the production version look almost exactly the same.
Which was expected, since the "concept" wasn't that futuristic, to begin with. But you never know…
I do like Lincoln's new grille design. Which is more original and less crude than what they currently have over here.
Surprisingly, the Concept was not an EV. So this would be replacing both the Continental and MKZ.
But not in the US.
Since the Zephyr will be a Chinese market only. Where sedans still sell in good numbers.
This is the concept's interior. Which apparently, could very well be mostly carried over to the production version.
I think Lincoln could use an EV sedan in the US. Not only could it compete with the Tesla Model 3, but many others like the Mercedes EQE, and upcoming EQC. As well as future electric sedans from BMW and Audi…