2023 Mercedes EQE: small EQS…
Last Updated: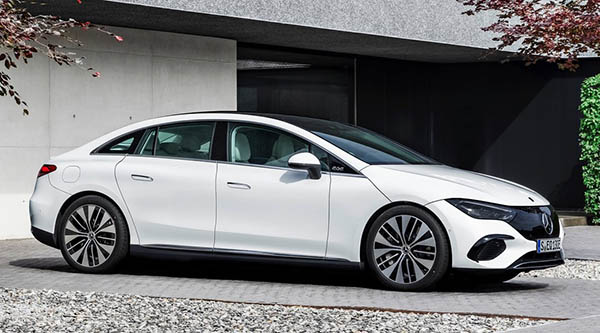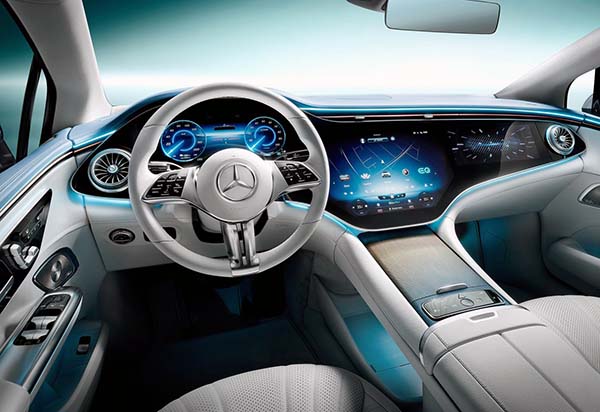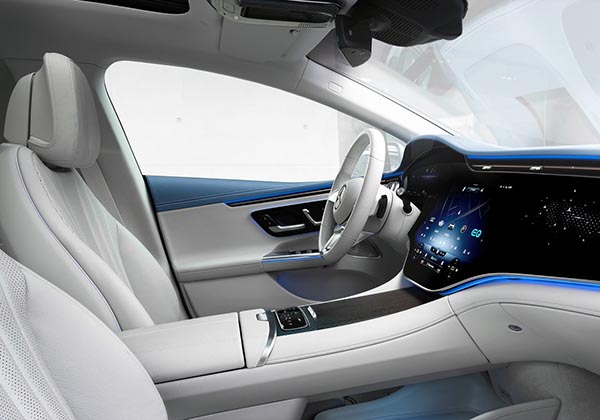 In true Mercedes fashion, the new 2023 EQE electric sedan looks almost exactly the same as the larger EQS. Just like the C-Class, E-Class and S-Class have basically the same design in different sizes.
Their "one design fits all" philosophy now applies to their electric sedans as well.
Which is really a bit too bad. Although it still looks good, it now makes the more expensive EQS much less original. Especially since both interiors look almost the same too!
While the dashboard seems to be the exact same one as the one in the EQS, the rest of the interior is of course less opulent. Seats are simpler. And door panels are less fancy.
Still, the EQS interior seems so much more luxurious than anything Tesla can produce.
It is really too bad about the small trunk opening. The EQE doesn't keep its larger sibling's hatchback. And the opening seems quite high and not at all as convenient as the Tesla Model 3.
The EQE is about 10 inches shorter than the EQS. At about 196 inches, it is actually the size of a Tesla Model S. So it won't be competing with the Model 3. The larger EQS is quite a bit larger than the Model S. And as of now, we still have no US price yet. But the EQS base price will surely be much higher than the Model S.
While the new EQE could be priced closer to the Model S. (This will not be a $50 000 electric Benz…)
This means the EQE will not be priced to compete with the Model 3 at all.
Mercedes claims the EQE has a range of up to 410 miles in the European test cycle.