2022 Range Rover: better pix…
Last Updated: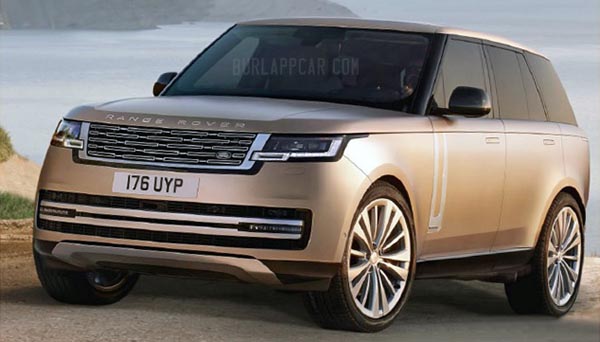 The all-new Range Rover does seem a bit of a gamble.
It seems they are going for a super clean design, while other big luxury SUVs are getting more and more vulgar.
No giant grille. Almost no chrome trim. Just a very clean version of the iconic Range Rover design.
Something more for the British monarchy than your average Russian mafia oligarch.
This is the opposite of what we have just seen with the new Lexus LX. Or any of the huge luxury SUVs from Cadillac, Lincoln, and now Jeep.
As for the interior, I am afraid the "simple look" is carried a little bit too far. Since it seems very close to the revised Jaguar F-Pace interior we saw a few months ago (bottom pic)
The base price of the jaguar is almost $45 000 less than the current Range Rover. And the interior should reflect that huge difference in a more obvious way.
(Unless the interior photo of the new Range Rover is actually wrong…)
Not sure about the powertrain yet, but some kind of PHEV is almost certain. And maybe even a full EV version.
(If there is an electric version, it would now directly compete with the aging Tesla Model X. Which now starts at $100 000. While the regular 2021 Range Rover is about $10 000 less…)