2022 Ranger Rover: official pix…
Last Updated: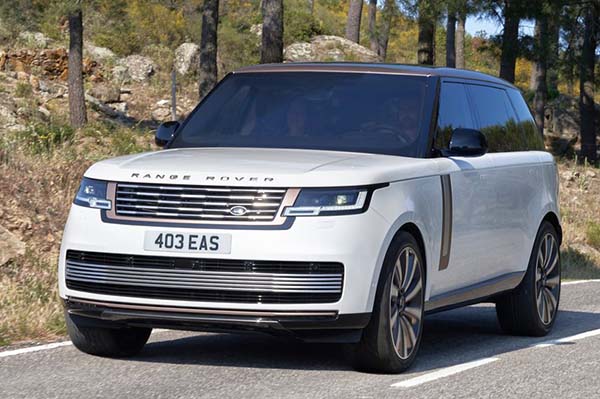 The more I see the new Range Rover, the more I like it.
Just like the Jeep Wrangler or the Porsche 911, Land Rover always makes sure the big Range Rover looks like a Range Rover.
This new one looks like the purest form of the classic design. There is almost nothing unnecessary.
The result is a classic shape, cleaned up to the point of almost being futuristic.
And I bet it looks even better in person.
Same thing inside. Although it does seem very similar to the much cheaper Jaguar F-PAce interior, it is actually way more luxurious.
And again, simplicity is the main theme. Unlike the vulgar mess, you'll find in the new Lexus LX or the Bentley Bentayga.
This is more for people who don't need to show off as much… Or anyone with better taste.
For 2022, the base engine is the 3.0 Liter 6 cylinder with a 48-volt mild-hybrid system with 395HP.
A 4.4 Liter BMW V8 with 523HP is an option.
A long-wheelbase version with 3 rows is also a new option.
A PHEV version is coming next year with a 62 miles EV range. (more like 50 miles in the US testing cycle)
Which is actually very useable.
The all-new Range Rover will start at $105 000. Which is quite a price bump from the current model's
$92 000 base price.