2023 Acura Integra: new spy shots…
Last Updated: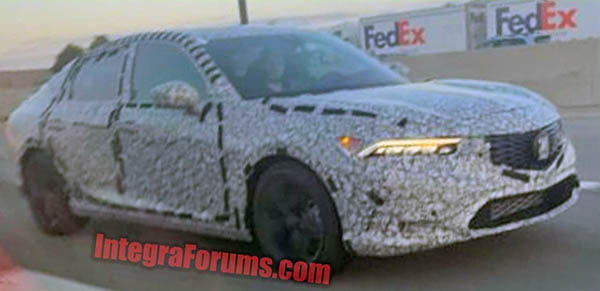 This is pretty much the first photo of a 2023 Acura Integra prototype. You can already tell that under the camouflage, there is a pretty sharp and clean design.
I am really curious about the real thing. A nice 4 door hatchback would be such a refreshing choice these days. I really hope this ends up being a hit for Acura.
For more pix, head over HERE.