2023 Mazda CX-50: new illustration…
Last Updated: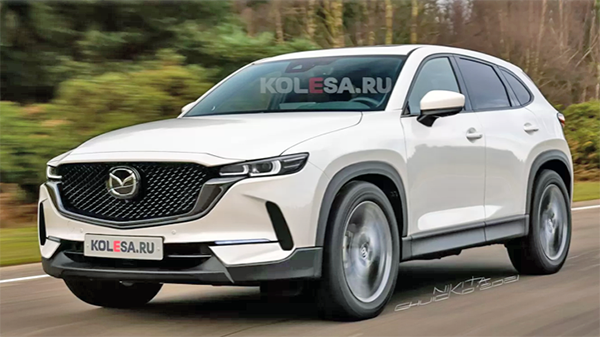 Now we know the upcoming new Mazda CX-50 will not be the one based on the new RWD platform. (That will be the CX-70 and CX-90 in the US) But apparently, on the CX-30 platform instead. This is confusing since they had announced a partnership with Toyota a while ago that includes a new model based on the Corolla Cross. More recently, there was also a rumor about a new hybrid-only "CX-7". Bult in Alabama with the Corolla Cross. (That might actually be the one they now call "CX-50")
It seems Mazda is coming up with a giant SUV stew. It also seems many of these models will overlap and compete with each other.
This new illustration shows a very generic design. One that will be 100% invisible everywhere. Wasn't the point of Mazda to be different? At least a little bit?
Why???