GMC Electric Pick-up: new sketch…
Last Updated: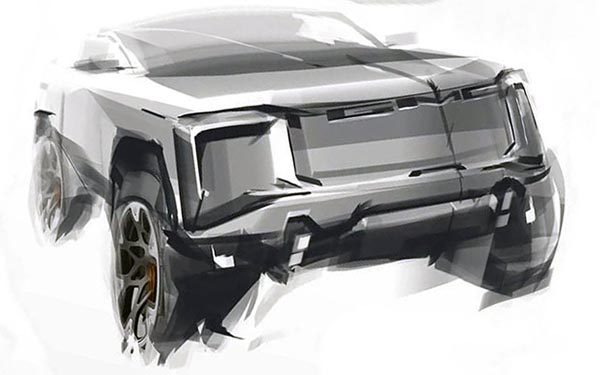 This is a sketch from GM (designer Nathan Zabarsky). Showing what an electric pick-up truck from GMC could look like.
We already know an Electric Chevrolet Silverado is coming very soon. And you can bet GMC will be getting its own version of it. Since not everyone wants a 1000HP Hummer.
That front end alone is a huge improvement over the current cartoonish grilles GMC is offering these days.