Tesla Cyber Truck: another spy shot…
Last Updated: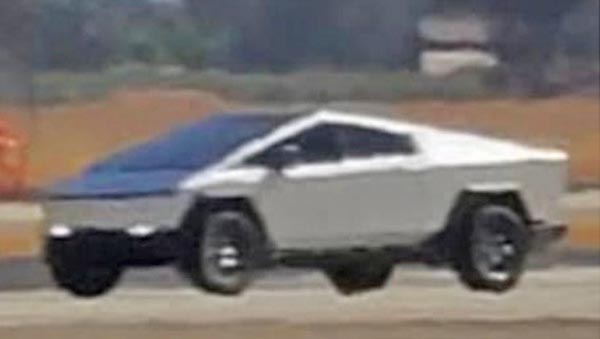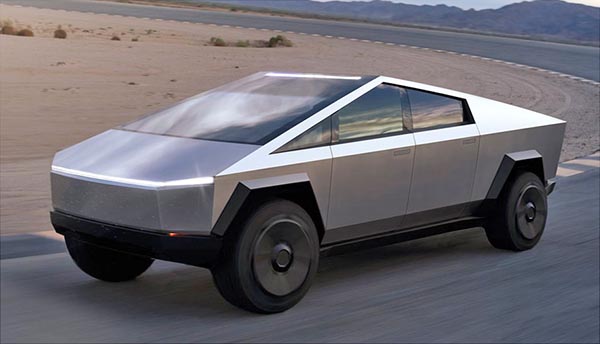 Still pretty bad and grainy, but this is a slightly better pic than the one I posted yesterday.
Again, this is very, very close to the concept from 2 years ago.
Mandatory side mirrors seem to be the main difference. I also wonder if these lower lights units are now the main headlights. The truck will also need windshield wipers, which the newer prototype seems to show (kinda…)
I am really glad the pick-up truck design gets a bit of a shake-up. These things have been looking the same for decades. With grilles getting larger and larger with each redesign. While I am not a big fan of this design (yet), it is so refreshing to see something new and totally different. As well as the great-looking new Rivian.
From photos I have seen, I always thought the Cyber Truck was much larger than a Ford F-150.
But at 232 inches long, it isn't.
If they can really deliver a base model for around $40 000, the full-size pick-up market could expect a major shake-up.
Although it is a bit worrisome that Tesla has just removed the "estimated price" from their official CyberTruck page. I am also not sure the truck market is ready for something with no steering wheel.
The true game-changer would be a compact version. Something that would not only attract even more buyers but could also be sold in Europe and many more countries.
Blade Runner trucks for everyone!