2021 Los Angeles Auto Show: don't bother…
Last Updated: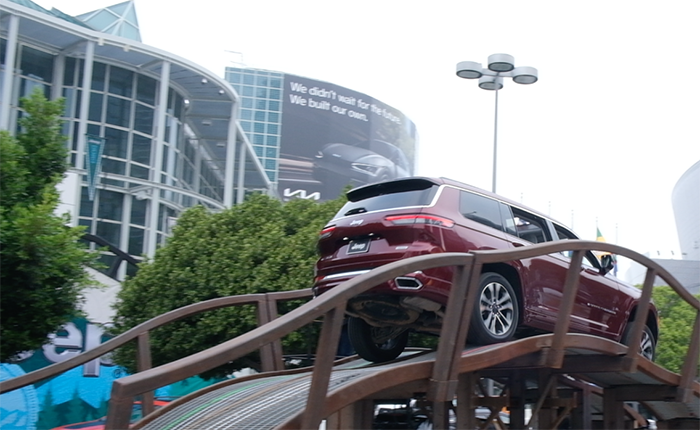 Of course, I went to the Auto Show press day yesterday. And let me rant…
I know this is still a pretty bad and difficult year for year. For almost everything. And I do applaud the fact that we actually have an Auto Show in Los Angeles this year.
But it is actually a shell of what it was just 2 years ago. There were so many events and new car introductions, that 3 press days were needed to fill the schedule. This year, it's only one. Plus today, a free day where nothing happens. (You can just walk around and take photos. Or stare at things.)
Yesterday was the only real press day. With very few events. And basically no real new stuff. Nothing we hadn't seen before. Except for the weirdo Kia/Hyundai concepts. Even Fisker had an event the day before to introduce the Ocean.
Still, it was great to see in person some models I really wanted to see for a while. Like the Bronco, or the Ioniq 5. But so many brands are not even there. It's actually shocking. If you planned to see the new Cadillac Lyriq, just forget it. Since the only GM brand, there is Chevy. So no Hummer EV either. No Audi. No Infinity, or Mini, Mercedes, BMW, VW. Honda, Volvo, and Mazda are just here through a local dealer! (The Civic hatchback or Si are not even there)
It was just weird to see so many big brands missing. You just wonder what is the point. And, on an even worst note, it makes you wonder about Auto Shows in general.
Is this the beginning of the end?