2022 Mazda CX-60: new illustration…
Last Updated: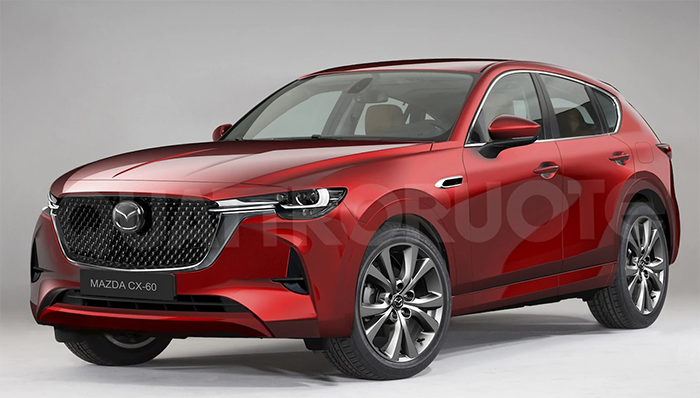 This illustration is abviously based on the previous spy shot we have seen just days ago of the upcoming Mazda CX-60.
Which makes look pretty realistic and very close to the real thing.
Unfortunately. As this new CX-60 doesn't really look new. Our US CX-50 looks more modern and newer than this. As mentioned earlier, the CX-60 will not be sold in the US. While it is based on Mazda's all-new RWD platform, we are getting a larger model called the CX-70 instead. And of course, our CX-50 is based on the FWD CX-5.
So far, this just looks really blah. Not much nicer than the aging CX-5. Mazda needs to update its design language a bit. Like they seem to have done with the CX-50.
Let's hope our CX-70 looks better than this….