2023 Lexus BX: new illustration…
Last Updated: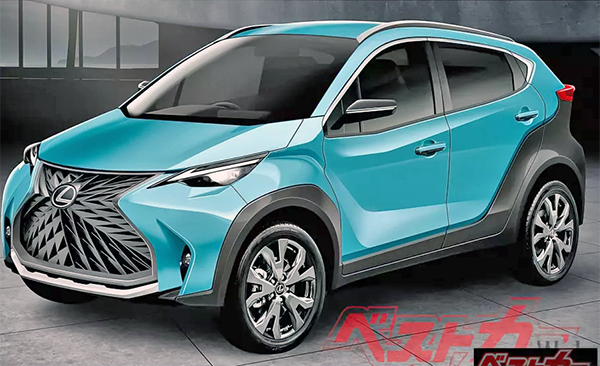 For some reason, there is a rumor about a new, upcoming compact Lexus SUV called the BX.
Which obviously would be even smaller than the UX. Which I think is weird and probably not true. I cannot see why Lexus would venture into that market.
The think illustrated above looks to be the size of the new Toyota Aygo X. Which itself is smaller than a Hyundai Venue.
I know the illustration is not realistic at all, but it shows us what the huge Lexus grille would look like on a tiny car. Which is even worse than on larger ones. This looks beyond ugly and ridiculous.
Maybe there is a market for this in China, who knows…