2024 Tesla Model S: new illustration…
Last Updated: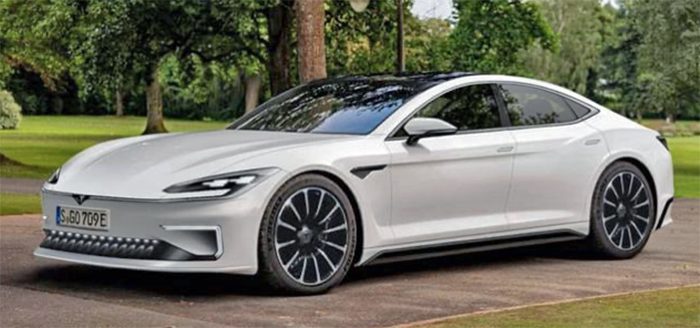 Until a few months ago, I didn't think there was any hope for a second-generation Tesla Model S.
Since they've actually redesigned the interior, (even though Musk was always denying it would ever happen) it looks like Tesla still sees a way to make money from their larger model and could go for a 2nd generation after all.
After all these years, a redesigned interior might not be enough. But a new design would not require a new platform, since the Model S is actually competitive. Although new electric luxury sedans from Lucid, Mercedes, Polestar, and many more coming up could push Tesla to do something more for the Molde S.
The illustration above is one idea of what a new Molde S could look like. And it is fine.
Although by 2024 or later, Telsa might need more to get noticed. As there will be many, many choices by then.