2023 Hyundai Ioniq 5: US pricing…
Last Updated: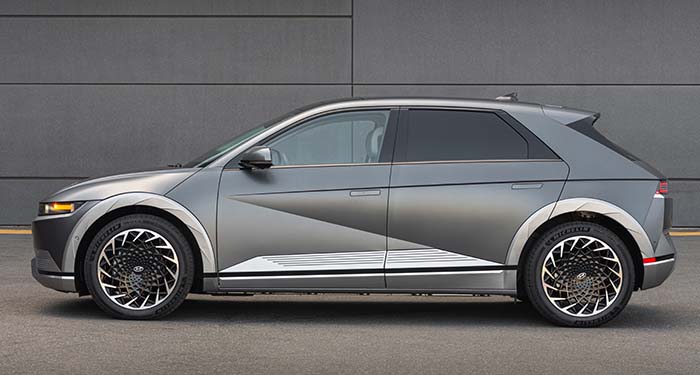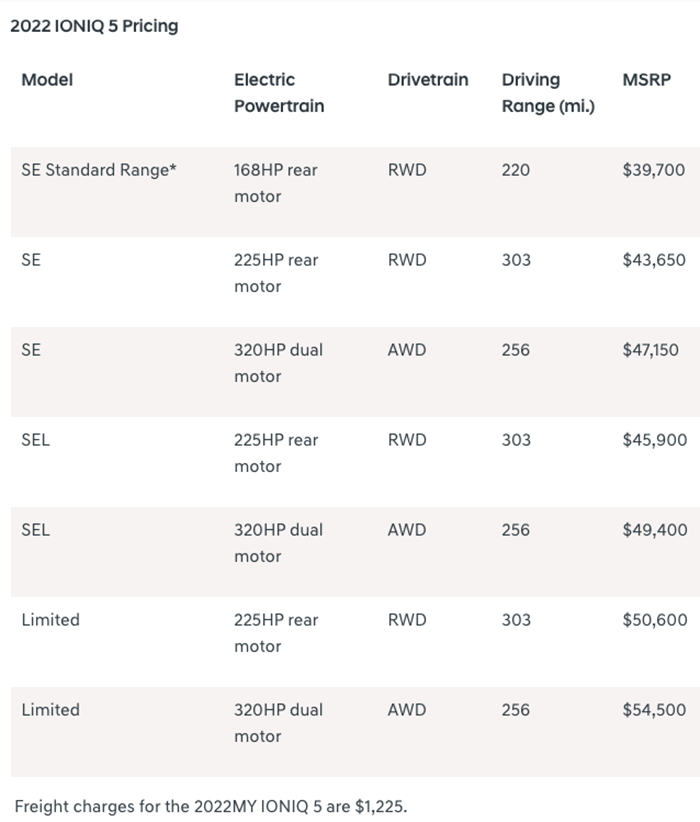 Although most people seem to like the announcement, I am a little bit disappointed about the 2023
Ioniq 5
pricing..
Hyundai had previously announced the US would only be getting the larger battery pack. It turns out to be false. And the only way they could keep the base price under $40 000 in the US was to offer the smaller battery with only 260 miles of range.
Which is less than the competition. For that price, the VW ID 4 offers a 250 miles range. While the base Mustang Mach E offers 230 miles. Although it does cost around $44 000.
I guess I was really hoping the cool-looking Ioniq 5 would crush everyone and offers 300 miles for $40 000.
Otherwise, the loaded RWD Limited model is about $50 000. Which is actually about $5000 less than the Mach E Premium with the larger battery. (Which where I live, could be down to around $38 000 or even a bit less after all incentives.)
And at least $10 000 less than a Tesla Model Y (until Eon raises the price even more…)
So yes, it is not a bad deal. And good pricing. I guess I was expecting a bit too much. I sat in the car at the Auto Show, and it is pretty fantastic.