2023 Mercedes EQS SUV: new illustration…
Last Updated: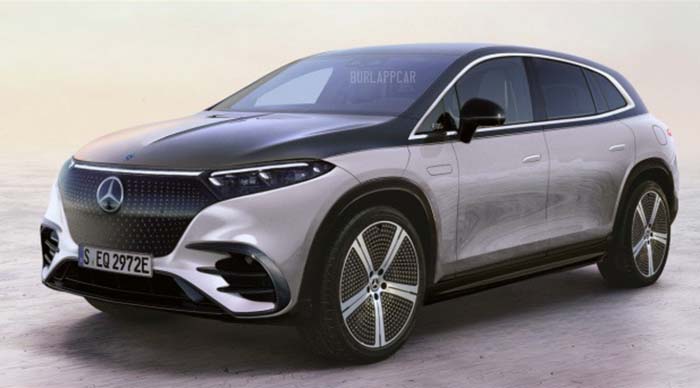 Of course, there will be a big SUV version of the Mercedes EQS.
Not sure what they will call this yet, but it will follow the usual recipe. The SUV being based on a raised version of the sedan platform. And of course, it will be super luxurious like the sedan.
Since the EQS already starts at about $102 000, don't expect this to be under $110 000. It sounds quite insane (at least to me) until you realize a Tesla Model X now starts at $105 000. (that's even crazier) And, while the EQS's range is not great at "only" 350 miles. The Model X range is "only" around 330 miles. So that new Mercedes SUV could actually be quite competitive against the big Tesla.
While not really in the same price range, I think the new Rivian R1S (Starting at $70 000) could actually disturb things a bit. So far their pick-up has been getting great reviews.
Of course, Lucid is coming with a super luxurious Gravity SUV. Although production of their Air sedan is very slow right now, and the only model being delivered is the top-of-the-line $170 000 version. They will ramp up production of the Air before introducing the new Gravity, followed by a smaller sedan.
And, I almost forgot the electric version of the all-new Range Rover. Coming next year too.