2023 Hyundai Grandeur: new illustration…
Last Updated: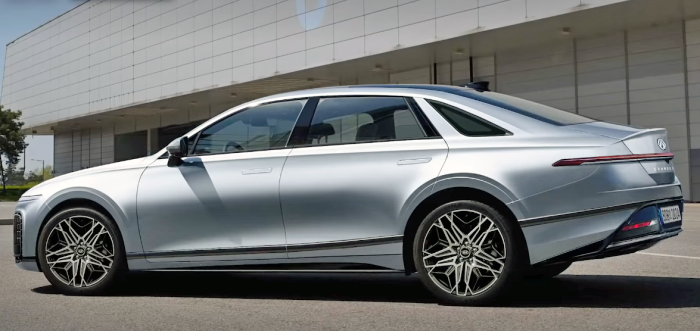 While the new illustration above looks pretty great, I am not sure it is that close to the real thing. The prototype in the spy shots and video shows much larger windows. And the whole thing doesn't seem as sporty as the illustration. I am being pretty picky, but the real thing will probably be a bit less dynamic.
Still, this is quite a good job and shows a really nice design. Again, something that could have a chance in the US market as an electric sedan. Something that could compete with the upcoming Nissan Maxima EV.