2023 Hyundai Ioniq 6: new "terrible" illustration…
Last Updated: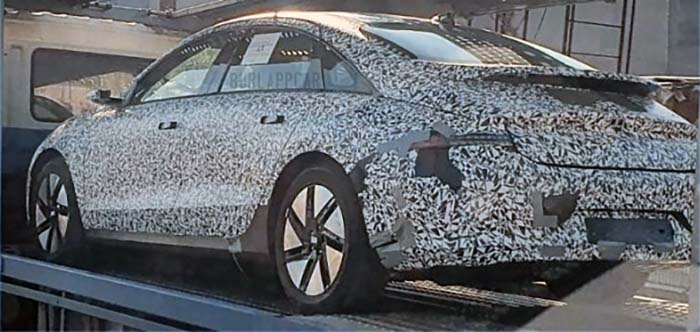 Sorry, but this illustration looks really wrong when compared to the most recent spy shots we have seen of the upcoming Hyundai Ioniq 6 EV sedan.
The rear end seems all wrong. The real thing doesn't have that super thick C-pillar at all. And the spoiler is missing.
Almost strange to see something that far off so late.
So far,
THIS ONE
is still the best and most realistic looking. At least to me…