Hyundai Ioniq 6: new rendering…
Last Updated: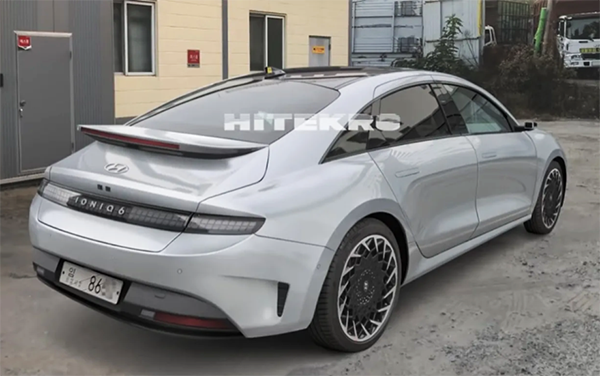 This is, by far, the best rendering I have ever seen of the upcoming Hyundai Ioniq 6 electric sedan.
It looks very real and does match all the spy shots we have seen of the car. (Is it actually a real photo?)
I do like the design quite a bit. Except for the terrible huge spoiler. (Same thing on the last generation VW Beetle). Which I guess is somewhat needed on such a droopy rear shape. Still, something like that should really be better integrated into the design. Or maybe this will be an option.
The 20-inch Ioniq 5 wheels also look great on this. And again, too bad such a fastback shape doesn't come with a proper hatchback. I mean, really…
If priced right, this could mean serious and very stylish competition to the Tesla Molde 3.
Again, "if priced right". We still don't have pricing for the Ioniq 5 in the US. Most are guessing around $40 000 to start. I really think it should be under $38 000 to make a strong statement.
Which would still leave room for this Ioniq 6 to be priced below the Tesla Model 3. (now starting at $45 000)