2023 Kia Telluride: new spy shot…
Last Updated: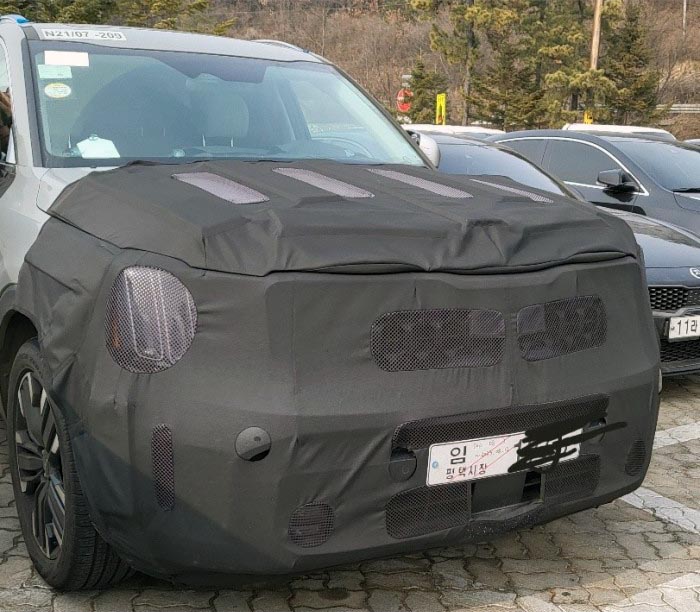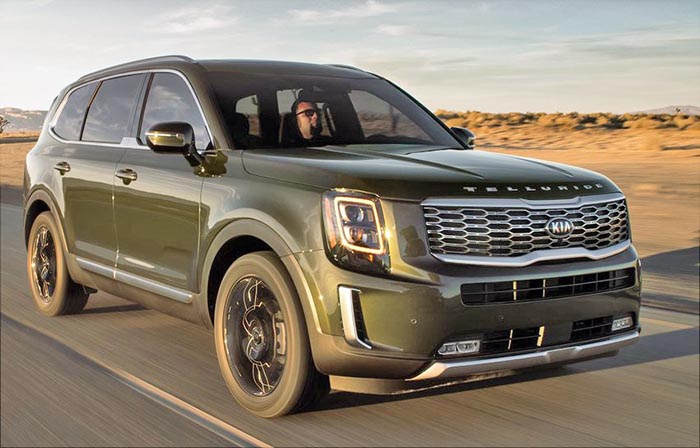 The current Kia Telluride still looks great. Especially upfront. As a matter of fact, there was one driving right behind me last night and I was thinking how cool these front orange LEDs looked in my rearview mirror.
But, as mentioned earlier, it looks like Kia disagrees. Since it seems from recent spy shots, including this one, that they have gotten rid of them for the upcoming refresh. Which is really too bad.
It looks like the trim in the grille itself is also being redesigned. Since the whole front end will be new, why not, I guess. Just like the 2023 Palisade, the Telluride prototypes all have their dashboard covered, which means something new is under there. Maybe one long curved shape housing the 2 screens like the one in the amazing EV6? While the rest of the interior looks pretty much the same.
The Telluride's success is largely due to its design. I just hope Kia doesn't mess it up…