2023 Toyota Sequoia: early pix…
Last Updated: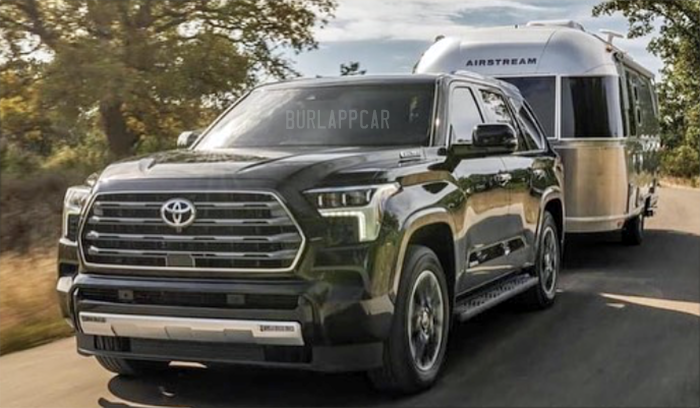 As expected, the all-new 2023 Toyota Sequoia does look nicer than the 2022 Tundra. Especially upfront.
Where the Tundra's monster grille is replaced by a slightly smaller one.
As usual, the Tundra and Sequoia share most of their interiors (Tundra is the bottom pic)
Which, at least on photos, looks rather blocky and not that upscale at all.
The Sequoia will also be available with the Tundra's hybrid V6. It is rated at 18/24MPG in the Tundra and should be a bit better with the Sequoia. The Tahoe Diesel is rated at up to 21/28MPG.
Which means the new Sequoia could get pretty close. Without a diesel.
More on the new Sequoia really soon…