New Subaru WRX wagon: not for us…
Last Updated: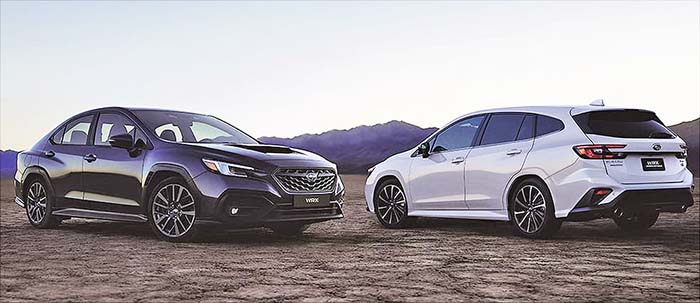 Subaru will be selling a wagon version of the all-new WRX sedan in Australia, and maybe some other markets.
But of course, not in the US.
If the "new" wagon looks familiar, it's because we've all seen it before (HERE)
It is basically the Japanese market 2021 Levorg.
You can really tell in the 4th photo these 2 cars are the same.
The interiors are also exactly the same. The bottom pic is the Levorg while the one above it is our US WRX.
Which means it would be quite easy to offer it here.
I think Subaru needs to give the Outback/Crosstrek treatment to this thing and bring it over.
Sure, it will be tacky and covered in cheapo looking black plastic trim all over. But at least, it'll be a cool wagon in-between the Crosstrek and Outback.
And just like these two, they can call it a crossover or even an SUV if they want to. Who cares.
The new WRX sedan already has tons of that plastic cladding. A little more on the wagon won't be that much worse…
I say: why not!