2023/24 Mazda CX-80: new illustration…
Last Updated: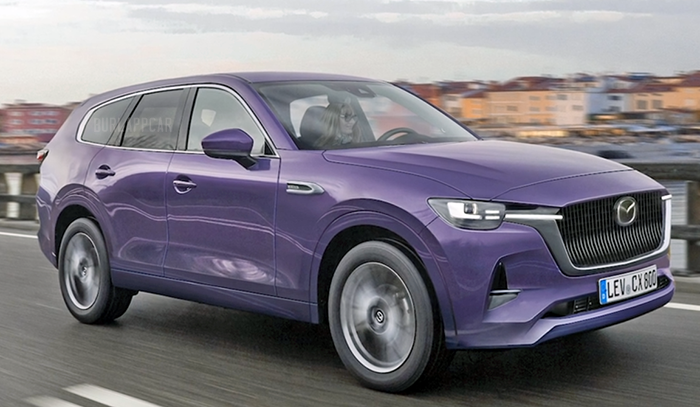 This new illustration of the upcoming Mazda CX-80 seems based on spy photos of the new CX-60 for the European market.
Basically showing the CX-80 to be a longer, 7 seater version of the CX-60. Which is what it might end up being. Which would really be a lazy design for Mada. Since they're a pretty small company, spending tons of their hard-earned cash on a new platform and engine, they might have decided to save money on design?
At least the current CX-9 doesn't look like a longer CX-5. A longer CX-60 called CX-80 would be pretty lazy. But again, could save them money.
While everyone seems to be abandoning new engine development, Mazda seems at odds with other manufacturers by spending so much time and money on this new inline 6 cylinder engine. As well as an all-new RWD-based platform. While 99% of people buying all these family crossovers don't care and don't even know anything about RWD or FWD. While I do love the idea of a new 6 cylinder, it seems so unnecessary. Even to "move upmarket". With turbos and 48V systems, the current 4 cylinders have proven to be smooth and powerful. Even for Mercedes, BMW, Volvo, etc…
Yet Mazda is behaving as if all this doesn't exist. And as if electrification is decades away. Which it isn't. No matter what, like it or not, electrification is coming very soon. For everything.