2024 VW Beetle: new illustration…
Last Updated: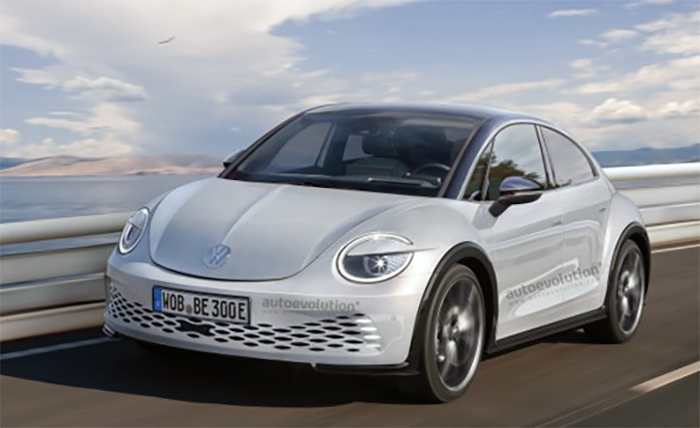 There seem to be more and more rumors about an electric version of the Beetle being in the works at VW.
And of course, it would be an EV part of the new I.D family. Which would be great. The illustration above shows what a retro-looking design would look like with 4 doors. And I think it looks really good.
Much better than some others we've seen. Of course, now that the Chinese company ORA is making their own retro Beetle "inspired" EV, VW seems to be talking a bit more about a possible next-generation Beetle. Which, no matter what, is good news.
At least to me, since I've always been a huge fan of the bug…